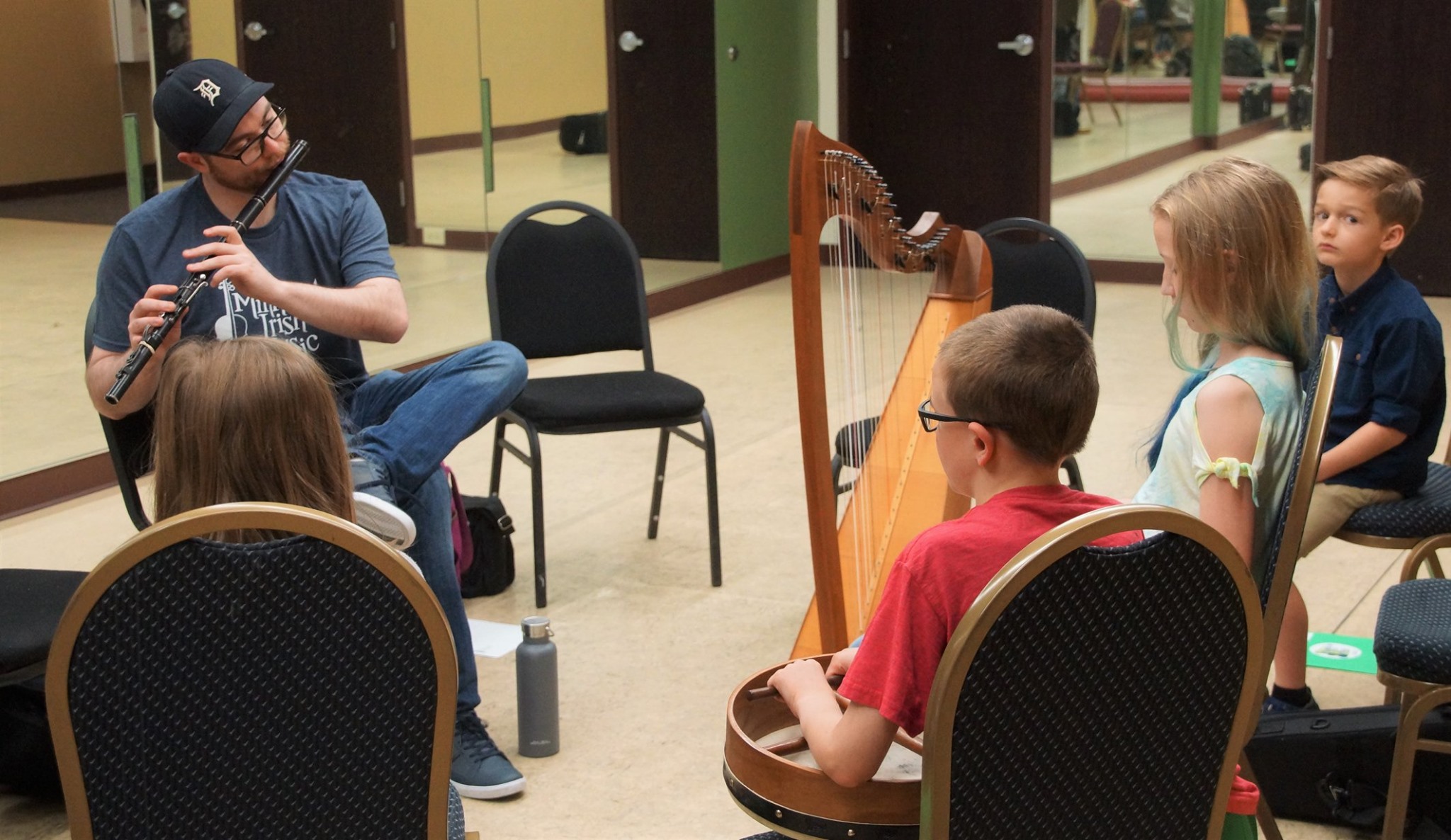 Group and Private Lessons:
Seán is the founder and director of the Irish Music Institute, a 501c3 nonprofit that encourages people of all ages to explore traditional Irish music.  Lessons are available to all ages and levels, both in person and remotely, on a variety of traditional Irish instruments. In addition to his work with IMI, Seán is also active in the non-profit Center for Irish Music in St. Paul, MN. For more information, email Seán directly at seangavinmusiclessons@gmail.com or visit https://irishmusicinstitute.org
Workshops:
Seán is one of the most sought after teachers of Irish music in the world. He's taught classes for all of the top Irish music instructional programs such as the Willie Clancy Summer School, the Catskills Irish Arts Week, the Milwaukee Irish Fest Summer School, The Music Generation Traditional Weekend, the O'Flaherty Irish Music Retreat, the Baltimore Trad fest, and many more! For more information, contact Seán directly at seangavinmusic@gmail.com. 
Lectures:
Seán has lectured on a variety of subjects surrounding Irish music at universities and institutions around the world including the University of Chicago, Na Píobairí Uilleann in Dublin, and St. Andrew's university in Scotland. As an instructor for the Center for Irish Music, he teaches a weekly lecture series focusing on iconic recordings of Irish music. For information, visit www.centerforirishmusic.org, contact Seán directly at seangavinmusic@gmail.com, or contact Ruby Hoy at rubyhoy@hotmail.com https://rubyhoy.com/